I loved the opportunity to return to Denver and photograph this couple's wedding. They were a dream to work with. I loved all the details, their colors, and both their families were so nice me! To top it off, the landscaping at the Denver LDS Temple was completed, the fountain was running, and the leaves were a beautiful red/orange color. *sigh* I love my job.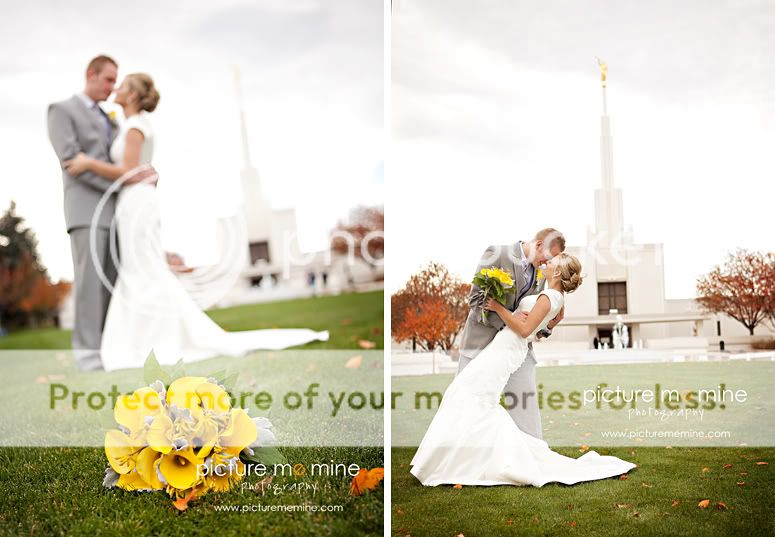 The first time I saw this one, my heart just sang! I love everything about it:
Another play with the fisheye lens:
Who doesn't love throwing a few leaves?
And a collection from the reception: